| | | |
| --- | --- | --- |
| | | |
| | | |
| | | |
Cedar Point Discount Tickets are now available at the Joint Council 41 Office located at 6051 Carey Drive, Valley View, Ohio 44125. You now have the option to purchase discount tickets at the office or on-line.
To purchase tickets on line go to: www.cedarpoint.com/affiliates or click on Cedar Point/Soak City Discount Tickets in the left column on this main page.
You will need the Username: TJC41 (ALL CAPS) and Password: teamsters2016 (lower case) to log in.
You the member can now click, pay and print your own tickets including fast passes, parking passes & meal plans. Please note: Processing Fees apply with on-line ordering.
Download:

Cedar Point 2016 Flyer.pdf
Teamsters Blood Bank will be held May 12, 13 & 14, 2016 located at Teamsters Joint Council 41 6051 Carey Drive, Valley View, Ohio 44125. Please see attached flyer for additional information.
Download:

Teamsters Blood Bank May 2016.pdf
Scholarship Applications are now available for the James R. Hoffa Memorial Scholarship and the Teamsters Joint Council 41 Scholarship. Applications have been mailed to All Locals in the Joint Council and the forms are also available on this website in the left side column. If you need any assistance please call your primary Local or the Joint Council 41 Office.
Welcome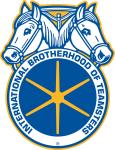 TEAMSTERS JOINT COUNCIL 41
A STRONG LEGACY, A POWERFUL FUTURE.
If this is your first visit or a long-standing member, we welcome you to the Joint Council 41 website.
Joining the Teamsters allows each employee to have a united voice at your place of employment, while never relinquishing personal representation in a private manner.
As a Teamster, and a member of one of Joint Council No. 41's twenty-four (24) locals, you have the support of 1.4 million working men and women and their families nation wide fighting for "Dignity and Respect" at your workplace.
As you will see in following pages our Locals represent hundreds of diverse industries covering a large geographical area throughout the state of Ohio.
Please enjoy our website and welcome to the Teamsters!!